Photocat is a Danish green tech company founded in 2009. We are situated outside Copenhagen, where we have research, development, and production of products based on photocatalytic technology. Our solutions degrade air pollutants when exposed to light and apply to building materials and urban inventory. Our partners are manufacturers of bitumen membranes, concrete manufacturers and pavers, and hardwood floors, and our main focus is improving urban environments' air quality. We wish to improve the quality of life and help decrease the vast resources spent on health costs in societies due to air pollution.
Together with our partners, we lead the way for a new breed of sustainable and smart building materials that clean the air we breathe.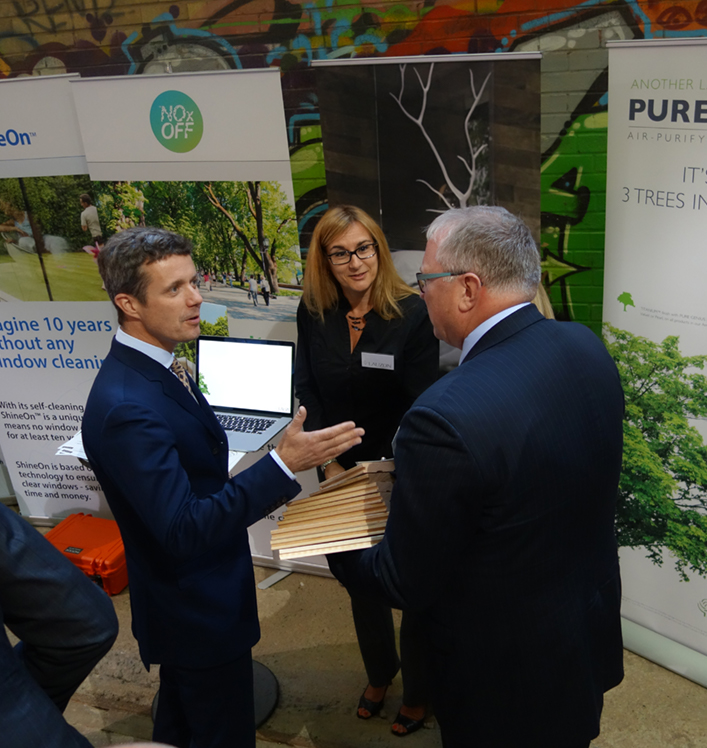 In 2014 His Royal Highness Crown Prince Frederik of Denmark visited Canada accompanied by CEO of Confederation of Danish Industry, Karsten Dybvad (now chairman Danske Bank), and former minister Mogens Jensen.