Board of Directors & Management
Board of Directors & management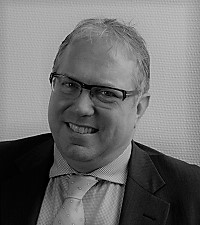 Michael Humle has many years of experience in management and particularly in the field of business development and market access. Before becoming CEO and Partner in Photocat he served as VP in SCF Technologies. Before that he has acted as senior management consultant, IMS Health and previously in various sales and marketing functions in the pharmaceutical industry. He was originally trained as an accountant in Ernst & Young.
Michael is master of law from Copenhagen University and BCom in International Business from Copenhagen Business School besides Executive management training from Kjerulf & Partners , Novartis Training and Project Management from George Washington University.
Number of shares: 250.000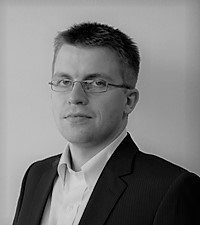 Henrik Jensen co-founded Photocat A/S in 2009. Henrik is inventor of the technology platform behind Photocat and was responsible for developing the technology from initial idea to commercial level. Henrik is Chemical Engineer and holds a Ph.D. within nanoparticle production from Aalborg University. He has more than 10 years of experience in bringing new technologies and new products to the market.
He is experienced in chemical industries and chemical production. Responsible for up-scaling of production technologies as well as implementing new application systems in existing productions.
Number of shares: 10.000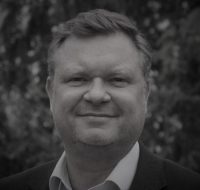 Henrik Reichel Bartholdy
COO
Henrik has a financial education and background from Danske Bank and IAA in International Marketing and communication.
Henriks vast experience includes a solid background in change management, strategy, international sales, and communication. He has worked with both national and international clients, within B2C, B2B, B2G and B2E.
For more than 14 years he built and managed a Nordic consulting company, MEC Access, which was acquired by GroupM (one of the world's leading media investment companies). Henrik has subsequently been part of other startups within both tech and green tech. Henrik has also been CCO at Danish football club Brøndby IF and Head of corporate partnerships at Save the Children.
From 1 August 2022, Henrik joined Photocat as COO, where his responsibility is to further develop the ongoing business operations within the company, and develop the overall Nordic markets
Number of shares:  1.977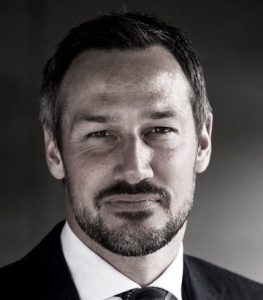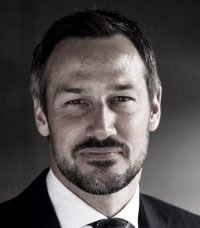 Jesper is Master of Science in Strategy, Organisation & Management and
Complementing executive leadership and strategy modules from Harvard Business School, IMD and Ashridge Management School
 Jesper Elsgaard has extensive experience in strategic optimization, brand/product launching, Life Cycle Management strategies, Governmental Affairs and strategic forecasting. Previously to Photocat, he was Partner in the Strategy and Public Affairs consulting house Szpirt & Company. Prior, Jesper has been the Global Head of Governmental Affairs at Bavarian Nordic for 7 years, Head of the North Europe Consulting team (Benelux, UK, France, Africa and Nordics) at IMS Consulting Group, Global Marketing Director at Novo Nordisk, where he was responsible for launching Levemir in 40+ countries across the world, and Management Consultant at McKinsey & Company where he participated in strategic and operational projects for top-10 companies in Denmark and EU. 
Effective from August 2022, Jesper joined Photocat as CBO, Chief Business Officer with the overall responsibility for International Markets outside of the Nordics.
Number of shares: 0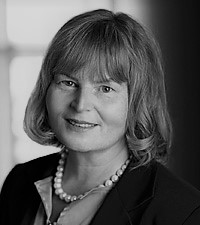 Mette Therkildsen is CEO of Gribskov Forsyning A/S, and is Cand.merc, strategy and management and INSEAD.
 Mette has since 1990 had management positions and since 1997 senior management positions in such organizations as TDC, Copenhagen Energy and Lego.
Mette has always taken an interest in developing organizations commercially which has given her the chance to work with business development both in the larger companies and in smaller companies.
In the period from February 2006 April 2009 Mette was CEO of Cartime Technologies and Codecco, from November 2004- November 2005 Programme Head, Lego, from November 2000 – November 2004 CEO Copenhagen Energy, from November 1999 to November 2000 COO sales and marketing, from august 1994 to November 1999 various senior management positions in TDC and before Marketing VP Telecom and State of Denmark Teleservices.
Now Mette is a Board Member of Nordkøb A/S and Board Partner at Munkeruphus.
Mette joined Photocat as a Board Member in 2011, and became Chairman of the Board in 2015
Number of shares: 243.710
Tom is Investment Manager in Spring Nordic ApS, with a background as MSc. Civil Engineer, Batchelor of Economics.
 His background includes experience as CEO in international companies working with surface treatments and responsible for innovation in a major packaging group.
 Tom spends his professional life as investor in start-ups and companies in their youth. Tom's vast experience in investing directly in companies combined with his deep chemical knowledge is for Photocat a highly valuable contribution, as new ideas and product concepts are effectively scrutinized in the early life.
 Tom has been part of Photocat's Board of Directors since 2012. Spring Nordic is handling the investments in Photocat for Fonden Spring Nordic and Impagt Invest Sjælland ApS.
Number of shares: 0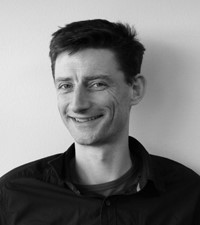 Theis Reenberg
Board Member
Theis Reenberg is a talented nano scientist within applied chemistry with several years of experience within organic synthesis. Theis has for the past two years worked with nanosized photocatalysis and especially with incorporation of nanoparticles in organic matrixes. Theis is one of the inventors of the Photocat ActiFloor technology and Theis was the main driven force taking the Photocat ActiFloor technology from lab scale to producing ActiFloors in commercial laminate floor factories.
Theis is also co-inventor on the technology for producing the nanoparticles for both ShineOn and ActiFloors. Theis is an Organic Chemist from Copenhagen University and holds a Ph.D. Degree within carbohydrate recognition in water obtained from the Carlsberg laboratory.
Number of shares: 0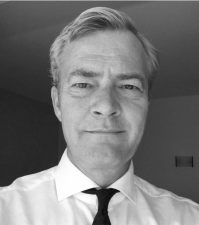 Finn Overgaard
Board Member
Finn has Master of Business Administration and a background from consultancy and communication agencies. 
He has founded several startups, merged and been a cornerstone in a new international digital agency chain and CEO of 120 employees.
Start-ups and new value positions ie. DrugStars, driving adherence, PowerCyte, stem cell treatment and Gekko, a communication agency is on Finn's record. +30 national and international awards for driving ROI. And the title "Strategist of the year". 
Currently Finn teaching as an external lecturer at CBS masters programme (sales, strategy and campaign) and is CEO at AnyCore. At Anycore they are taking a revolutionary IoT product to the market that will create a feeling of safety to all who are passing on their own at night and their loved ones.
Finn has board member experience from Klausen & Partners (chair) and multiple owner/manager boards. 
Finn joined Photocat as a Board Member May 2023
Number of shares: 0